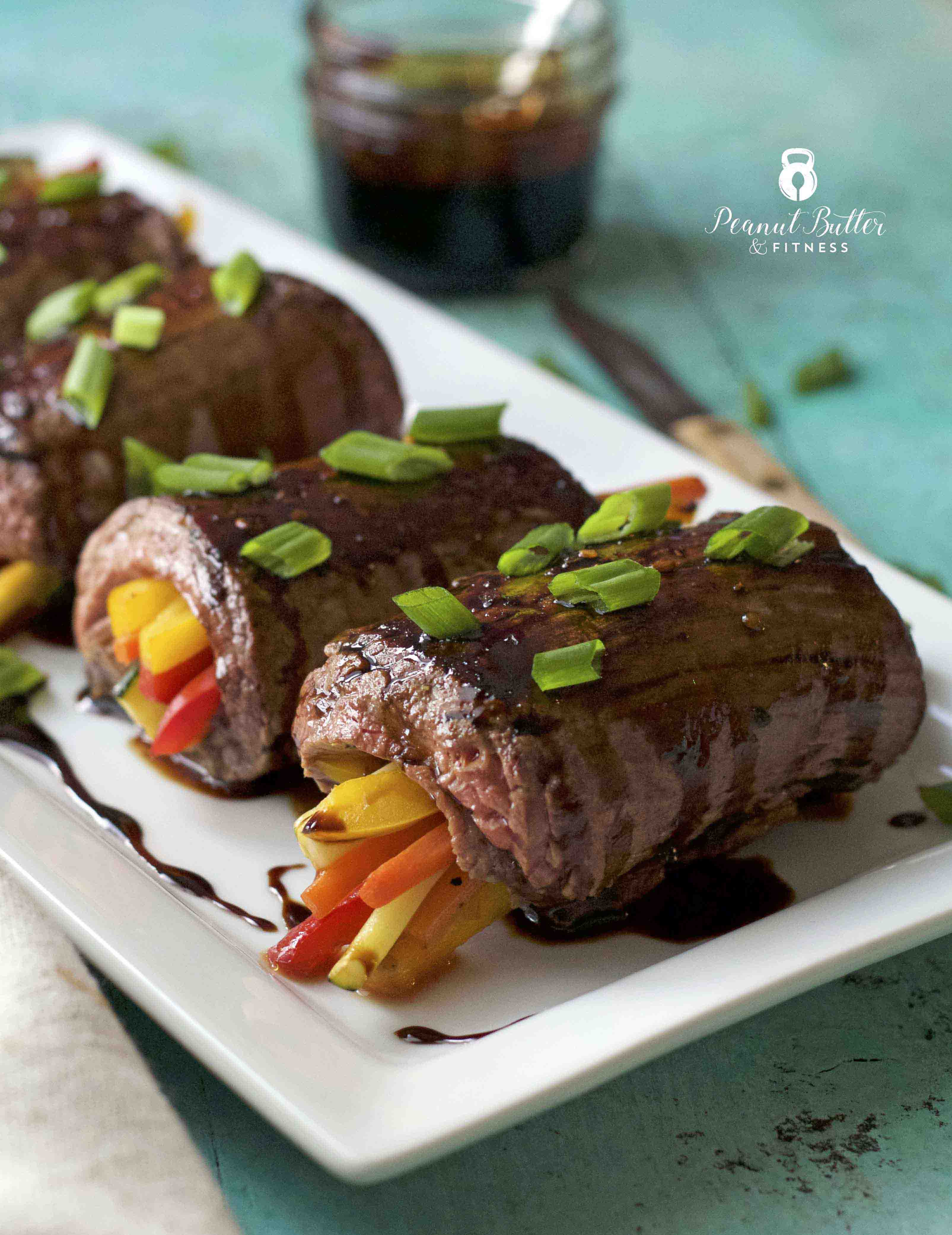 Gooooooooooood moooooornnning, PBF! Today I'm bringing you a playful twist on flank steak – Balsamic Glazed Steak Roll-Ups! I don't eat a lot of red meat, but when I do, flank steak is usually my go to. It's lean (especially if you get grass-fed!) but still easy to cook and eat.
I stuffed strips of flank with some julienned and sautéed veggies, then rolled them up, cooked them up, and topped them off with some balsamic glaze. I love how reducing the balsamic vinegar ups its flavor intensity while giving the steak a slightly sweet and tangy accompaniment.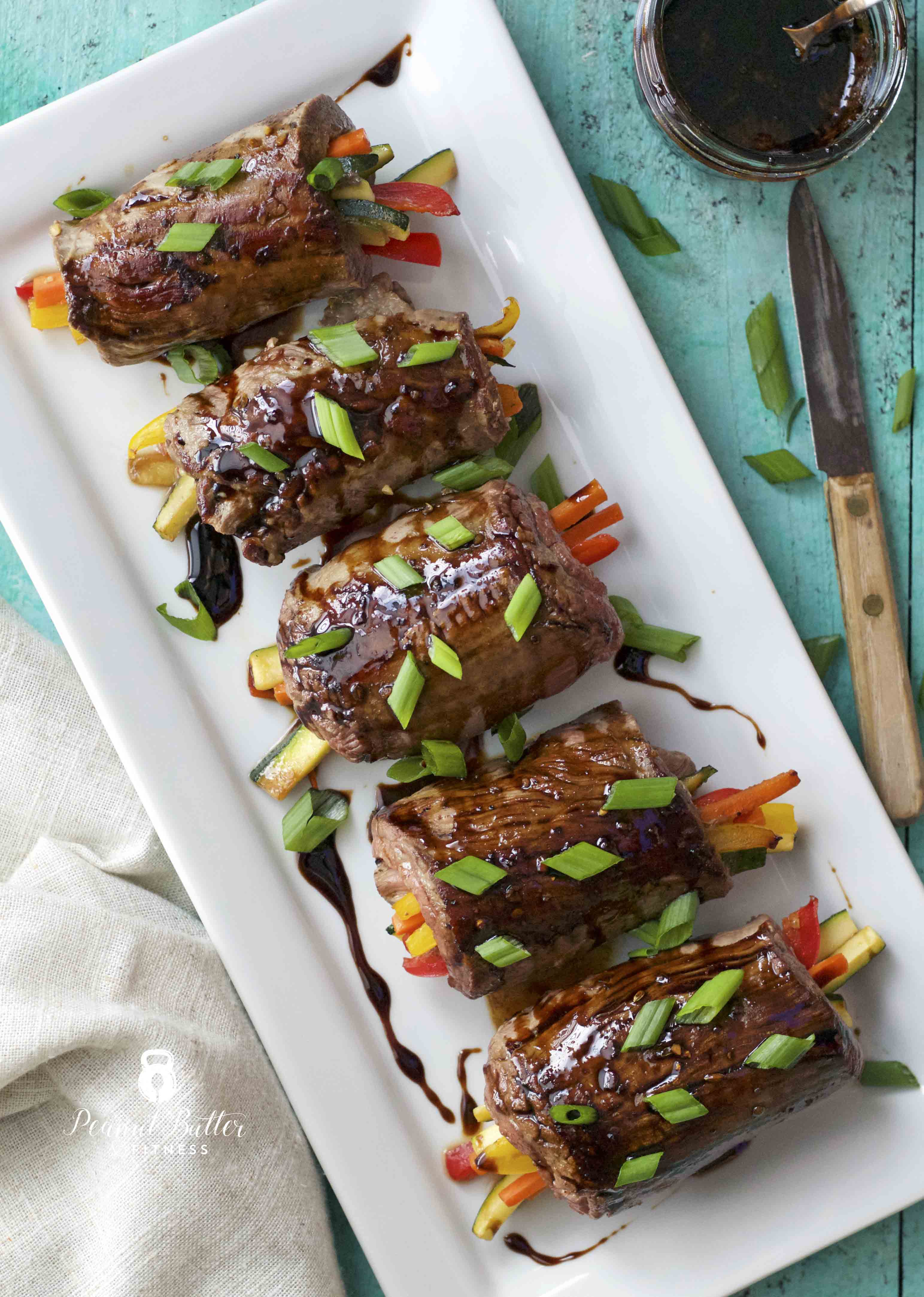 How are everyone's New Year's resolutions coming along? We're almost 3 weeks in to 2019 and I know this is when motivation can start to wane. Fun fact: I didn't actually make a New Year's resolution this year. It seems like a lot of resolutions end up putting unrealistic pressure on people to drastically change their lives, when small changes would work just fine and are probably more sustainable.
In that spirit, I just re-committed myself to getting my nutrition and workouts back on track. For me, that means finding time for a sweat session about 5 days a week and at least coming close to hitting my macros. I know a lot of people loathe tracking their food, but counting macros (even loosely) keeps me mindful and accountable for what I'm eating.
So far, so good…although this week at work has included a couple of long days and with those long days, no gym time and some working meals that were more indulgent than I would have liked. I'm not stressing about it though, I'm just going to get back to the gym and my meal-prepped food today.
Happy Thursday!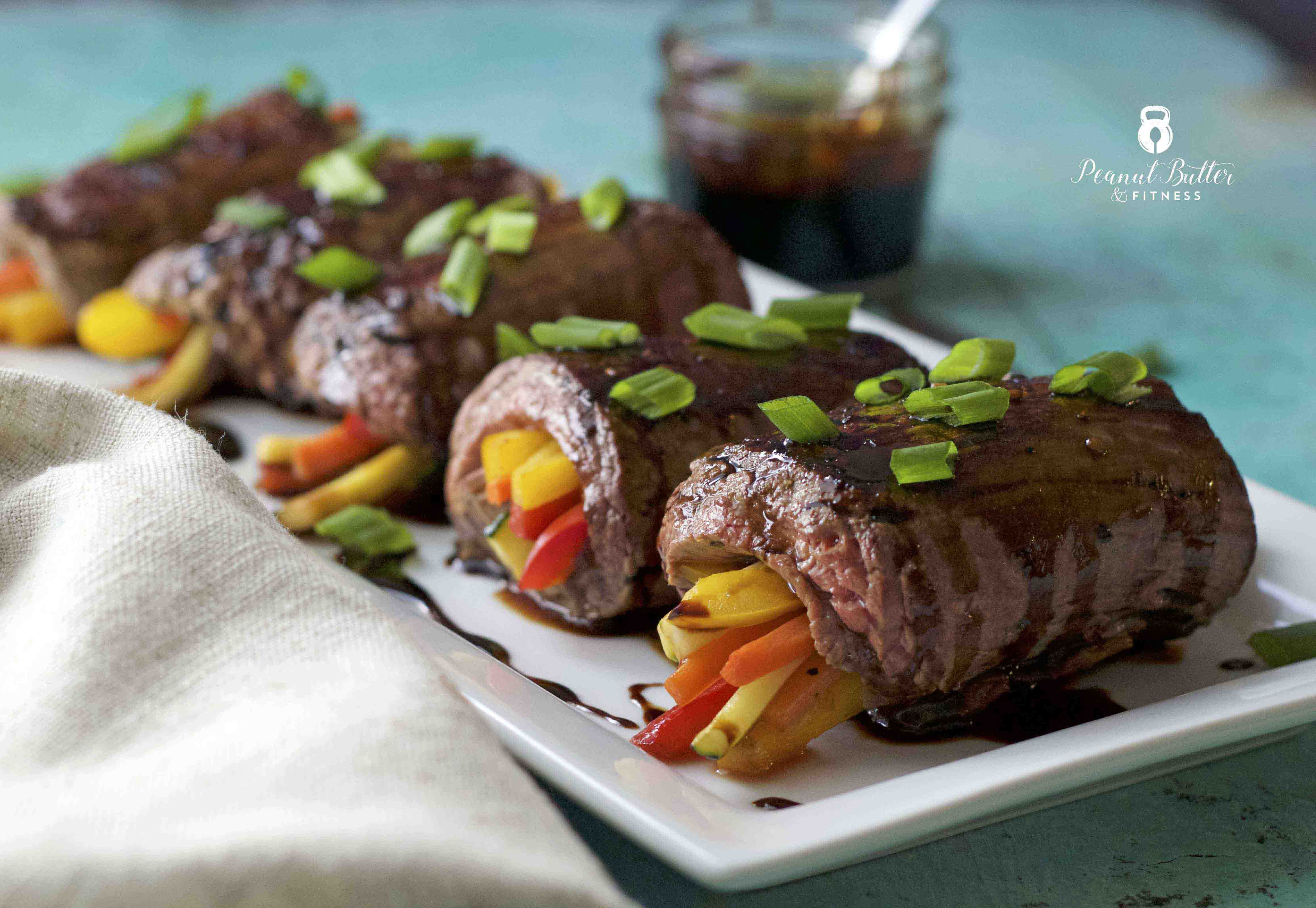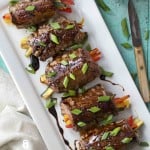 Balsamic Glazed Steak Roll-Ups
Prep Time 15 minutes
Cook Time 20 minutes
Total Time 35 minutes
Servings 4 servings
Calories per serving 225 kcal
Ingredients
1 lb flank steak
1 medium bell pepper, sliced (150 grams)
1 large carrot, julienned (75 grams)
1 medium zucchini, julienned (150 grams)
1/4 cup balsamic vinegar (2 oz)
1/2 tbsp honey (0.25 oz)
1/2 tbsp lemon juice (0.25 oz)
1/2 tbsp olive oil (0.25 oz)
1 tsp Montreal Steak Seasoning
Instructions
Add balsamic vinegar, honey, and lemon juice to a small pan and bring to a boil over medium heat. Continue to boil for 10-12 minutes or until reduced by about half.

Heat a large, oven-safe skillet over medium-high heat. Add 1/2 tsp of olive oil, if desired. Add vegetables and sauté until tender-crisp, about 5 minutes. Set aside.

Cut flank steak against the grain into approximately 3″ wide strips. If each strip is more than about 1/4″ thick, use the smooth side of a meat tenderizer to flatten them out. Season with Montreal Steak Seasoning on both sides. Add vegetables across the center of the steak strips, then roll the strips and secure with a toothpick.

Sear roll-ups in pan for about 3-5 minutes per side (seam side first), then place in 350 degree oven to finish cooking for 7-10 minutes. Adjust based on thickness of steak and desired temperature.

Before serving, spoon balsamic reduction over steak roll ups.
Nutrition Facts
Balsamic Glazed Steak Roll-Ups
Amount Per Serving
Calories 225 Calories from Fat 81
% Daily Value*
Fat 9g14%
Cholesterol 50mg17%
Sodium 80mg3%
Potassium 301mg9%
Carbohydrates 9g3%
Fiber 2g8%
Sugar 6g7%
Protein 27g54%
* Percent Daily Values are based on a 2000 calorie diet.