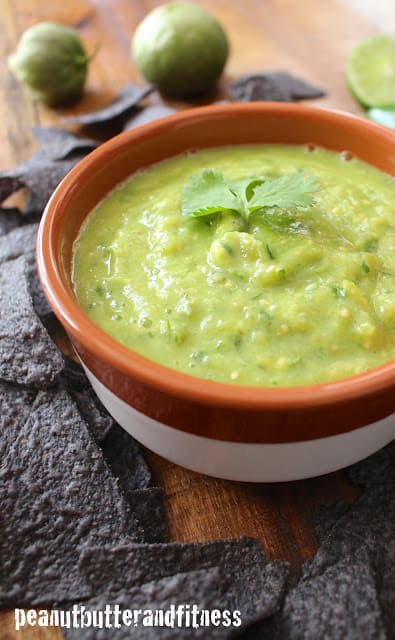 If you're looking for a summer snack that won't disappoint, look no further!  This salsa is quick and easy and makes a nice size batch to feed you and all your friends at the pool parties.  Or beach parties.  Whatever floats your boat.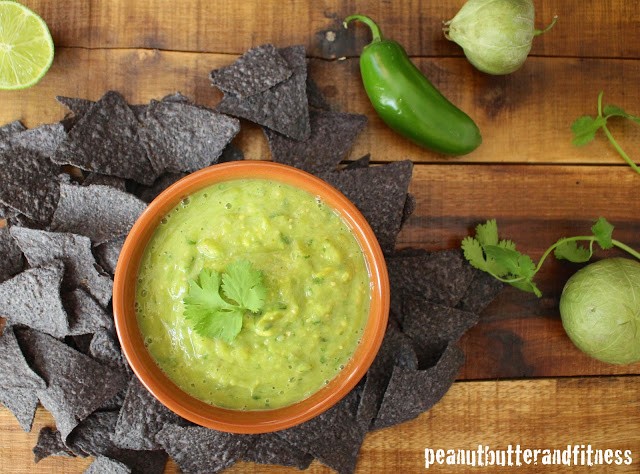 Roasted tomatillos bring a nice brightness to the salsa and avocado keeps it nice and smooth, but not overly creamy or fatty.  Bonus – because of the acid in the lime and tomatillos, the avocado doesn't brown quickly like it does with guacamole.  You can keep in the refrigerator for 4 or 5 days and it will still be nice and bright green!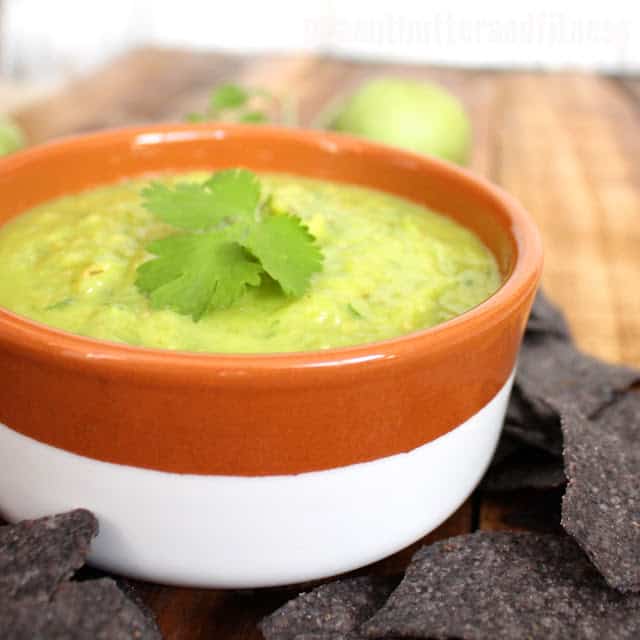 Avocado Tomatillo Salsa
Yield: 17 servings • Serving size: 1/4 cup • Calories per serving: 21 calories • Fat: 1 g • Protein: 0 g • Carbs: 2 g • Fiber: 1 g • Sugar: 1 g • Sodium: 52 mg • Cholesterol: 0 mg
Ingredients:
8 medium tomatillos, husks and stems removed
1 medium Haas avocado
1 jalapeño pepper
1/3 cup cilantro leaves
Juice of 1/2 a lime
1/2 tsp sea salt
Pre-heat oven to 350 degrees.  Place jalapeño and tomatillos stem side down on parchment lined baking sheet.  Roast for 20-25 minutes or until tomatillos have turned from bright green to a pale yellowish green color.
Allow tomatillos and jalapeño to cool slightly, then add to a blender and blend until smooth.  Add remaining ingredients and pulse until salsa has reached desired consistency.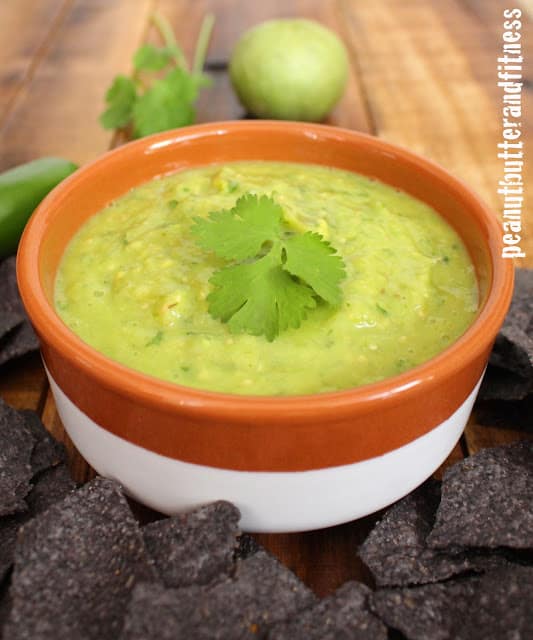 Enjoy!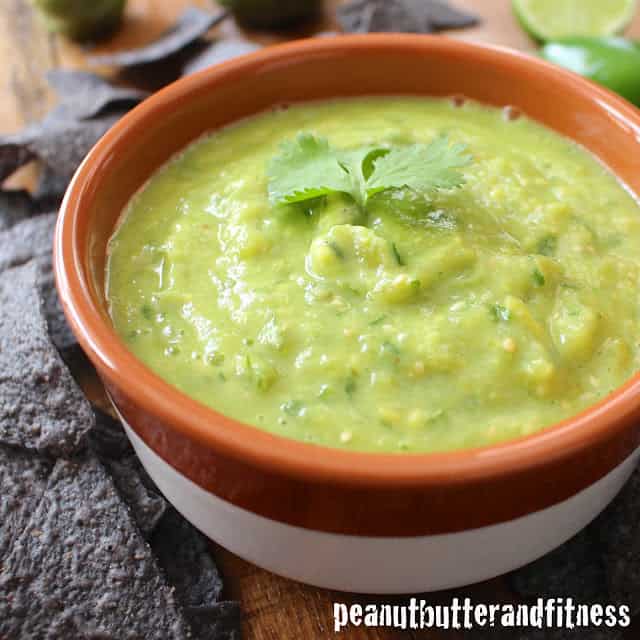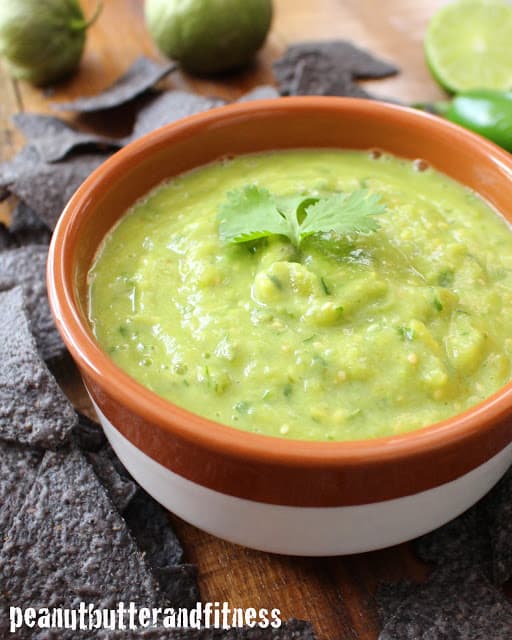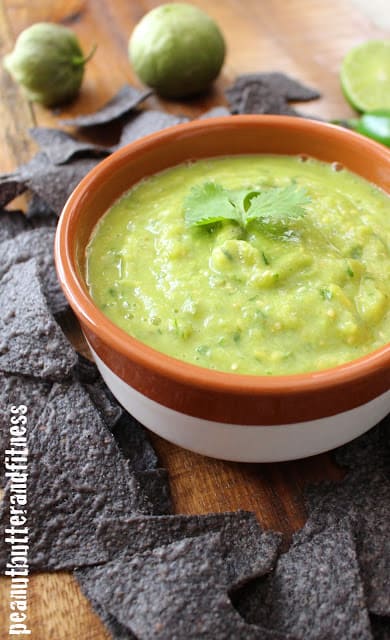 SaveSave