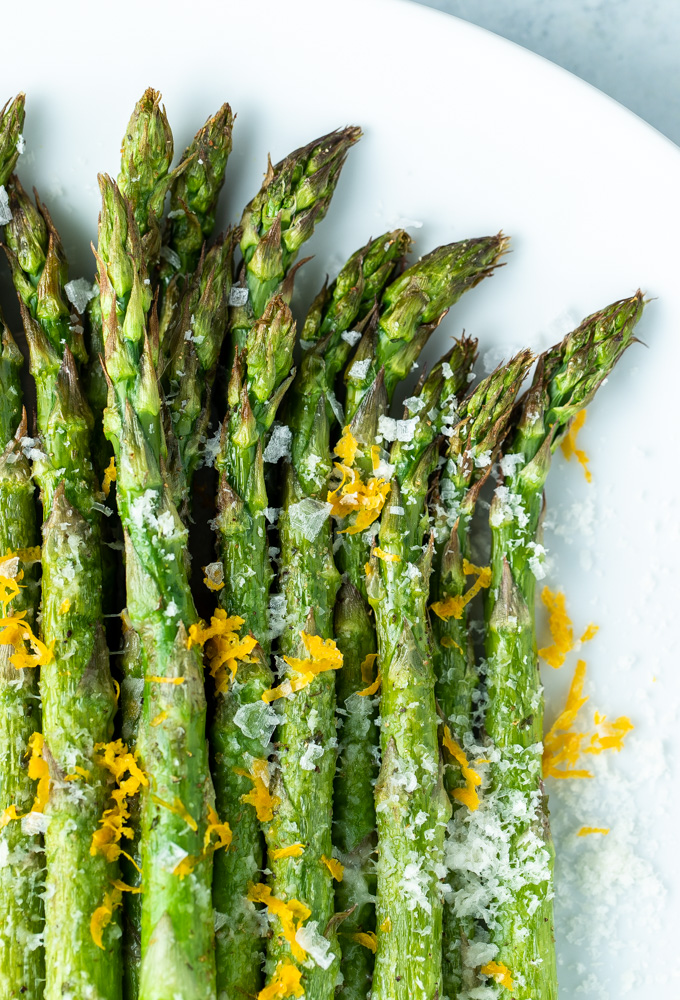 Spring is springing all around, and this Air Fryer Asparagus is a great way to celebrate a return to warmer weather and fresher produce! I've been playing around with my asparagus cooking method a lot lately, trying to find the most convenient and most flavorful way to prepare it. I decided to give it a go in the air fryer, and wouldn't you know it – I loved it!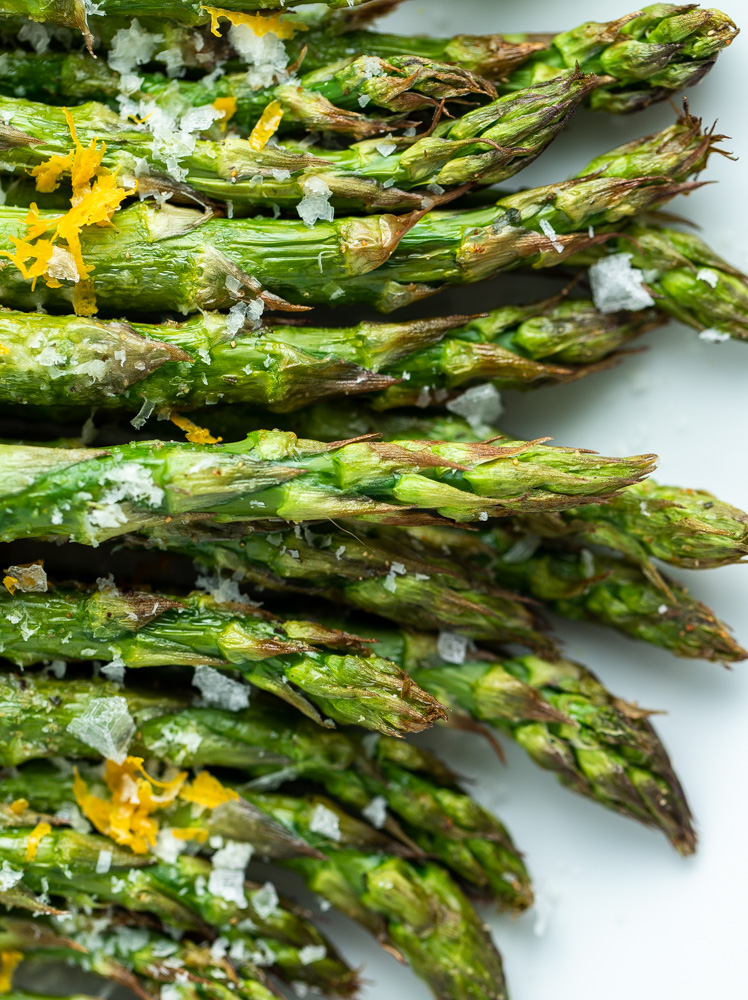 To me, the best part about cooking asparagus in the air fryer is the way the tips get crispy and browned. So flavorful! I'm pretty picky about the texture of my asparagus and this one is definitely a winner in my book. I hate when asparagus is overcooked and it gets kind of stringy and hard to cut cleanly. Give me a fork tender, but still crisp asparagus stock over that any day. If you want yours to be more well done, then by all means go for it, but 5 minutes is the sweet spot for me.
A bit of lemon zest, flakey sea salt, and parmesan cheese are all you need to glam up this air fryer asparagus into a gorgeous, craveable side dish. I used the zest from a Meyer lemon, which is why it looks a bit orange instead of bright yellow. Who else loves Meyer lemons?!
Enjoy!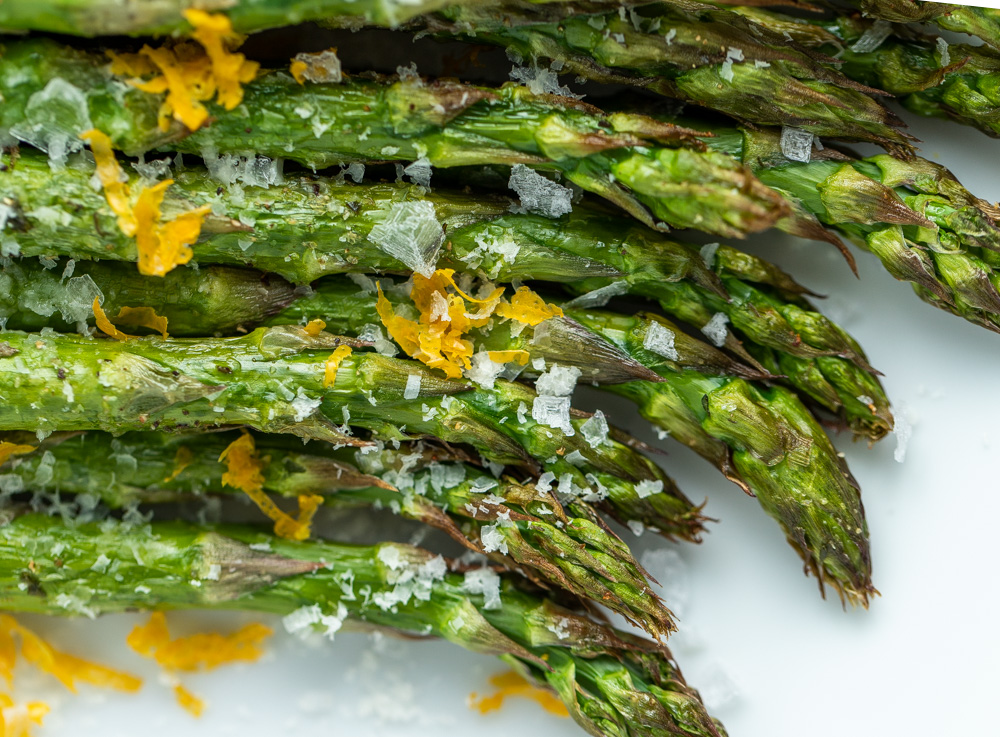 Recipe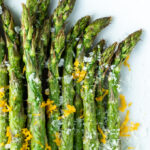 Air Fryer Asparagus
Prep Time 5 minutes
Cook Time 5 minutes
Total Time 10 minutes
Servings 4 servings
Calories per serving 31 kcal
Instructions
Drizzle asparagus with olive oil and season with Oh My Spice seasoning. Toss to coat evenly.

Pre-heat air fryer to 400°. Once hot, add asparagus and air fry for 5-6 minutes until asparagus is bright green and tips are beginning to brown.

Before serving, season with sea salt flakes and lemon zest. Optional: add grated or shredded parmesan cheese.
Nutrition Facts
Air Fryer Asparagus
Amount Per Serving (112 grams)
Calories 31 Calories from Fat 18
% Daily Value*
Fat 2g3%
Sodium 300mg13%
Potassium 203mg6%
Carbohydrates 4g1%
Protein 2g4%
* Percent Daily Values are based on a 2000 calorie diet.
I'll be honest guys, I tried to make my usual My Fitness Pal barcode for this recipe but after failing like 17 times in a row I just gave up. I think the issue is that these are so low in calories that it just kept saying the macros were wrong (over and over…after repeatedly fixing it), which meant that it wouldn't save the barcode in the MFP system. Anywho, no barcode for this recipe, sorry!